Description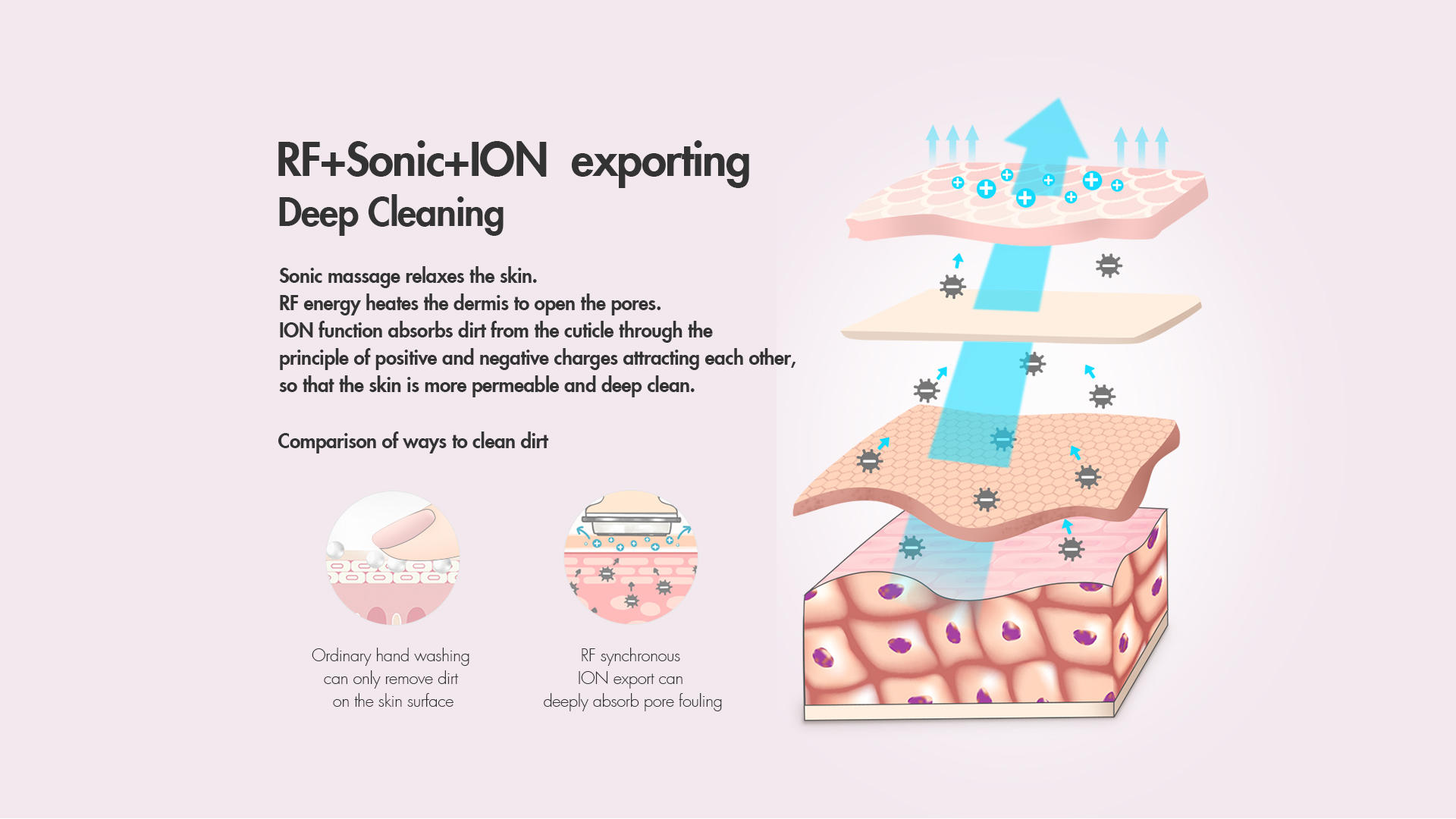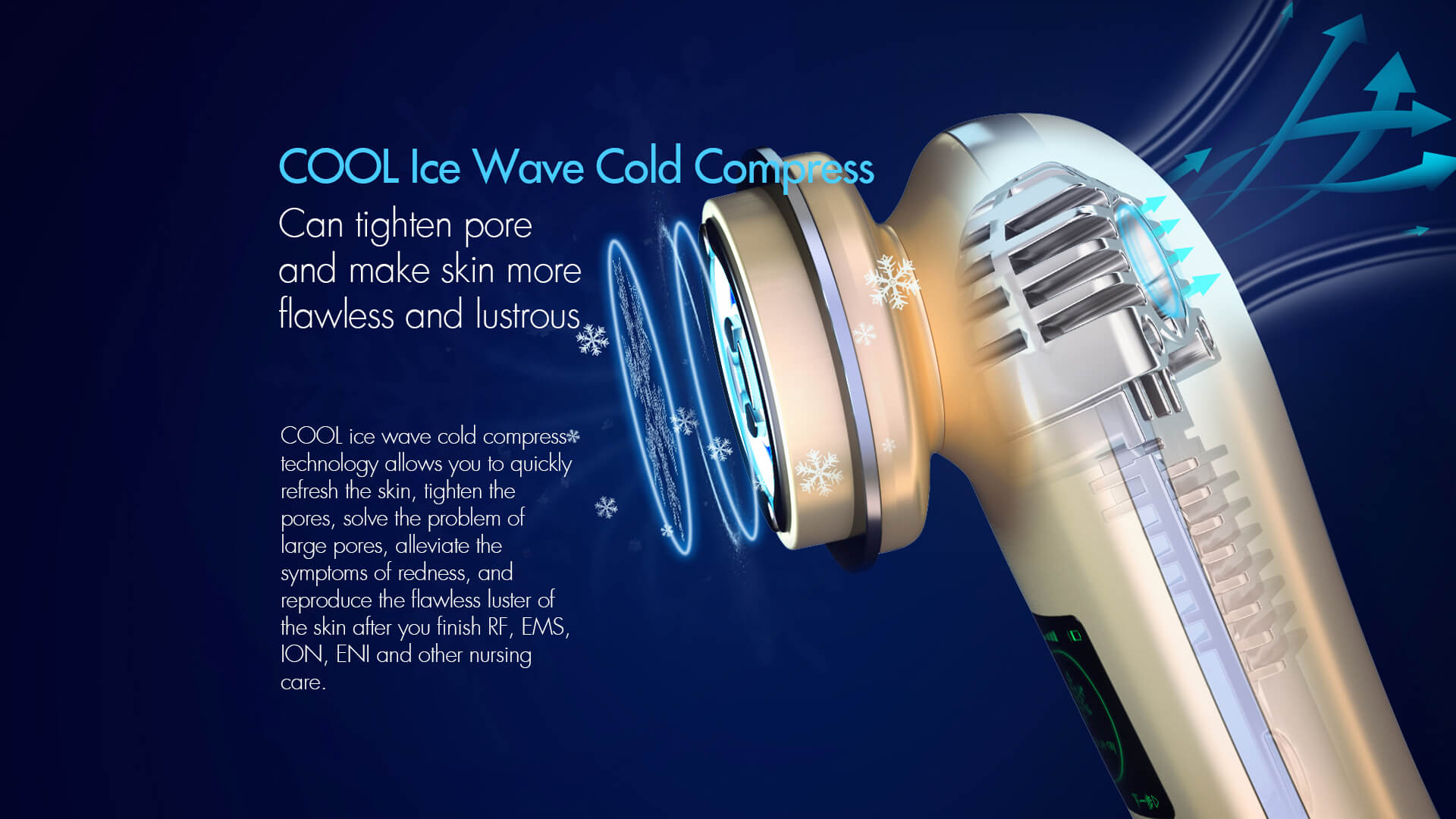 "RF"( Radio frequency). It is a top rated RF face lifting machine. It delivers a gentle but direct bio-identical electrical current into the tissue at different frequencies. This current enhances the production of collagen and elastin, eliminating free-radicals, and boosting ATP levels.
The results…tighter, firmer, brighter skin with improved texture.
EMS( micro electrical muscle stimulation)- aids in reducing the signs of aging by utilizing a low level of electricity known as micro-current. These tiny micro-current impulses trigger chemical reactions at a cellular level to enhance the production of natural collagen and elastin, provide circulatory benefits and work directly on the nerves and muscle fibers.
ION importing –Electroporation uses short modulated pulses of high voltage to create transient aqueous pores in the skin. This dramatically increases skin permeability. In simple language…electroporation is opening a door that allows us to insert products deeper into the skin. Electroporation is the most effective non-evasive, needle free technology available to safely transfer skin care products into the skin.
It also includes ion-cleanse deep cleansing, and a cooling function to tighten and calm the skin after treatment.
Quick Details
Feature: 

Face Lift, Skin Rejuvenation, Wrinkle Remover, Deep cleaning, Nourishing
Application: 

For Home Use
After-sales Service Provided: 

Video technical support, Online support
Warranty: 

1 YEAR
Gears/ mode:: 

5 gears, 5 modes
Material: 

ABS
Power: 

USB rechargeable
Full charge time: 

3.5 hours

Packaging & Delivery

Selling Units: Single item

Single package size:  18.6X9.2X21.6 cm

Single gross weight: 1.500 kI would like to introduce the 5 main beauty modes of NanoSkin device:RF: Radio Frequency to activate the collagenEMS: Electrical Muscle Stimulation for face massage v-face lift, reduce wrinklesION: Positive ION for deep cleansingENI: Electroporation Nutrient Importing for better absorption of the  skincare productsCOOL: for tightening skin pores, reduce the redness of the face.

Here attached are picture for your easy review:

Nano Skin smart device has integrated  Beauty mode, Nutritious mode, V face mode and Lock Nutritious mode. Each of those modes are well organized and equipped with information on each step. Very convenient to use. We recommend to use  the device 2-3 times/week and only one mode for each time.

If you like to use the V shape mode it is recommended to use 1-2  per week.

Also, there is a Free mode. Free mode is for professional people to use, or if you have a good knowledge about the device. After use, we recommend to keep your face moisturized. You can use Nano Skin with any skin care product of your choice.

For V shape massage, use a conductive gel, or any face gel based on water.

It is not recommended to use if you are pregnant, have scars on your face,  had plastic surgery or have fillers.