Description
3. What does it include?
A. Control Panel
B.RF /BIO headpieces


4. How to use
1) Before the operation, both the customers and the beauticians should remove all the metal decorations.
2) The customer's hair root part must be protected with gel or towel during the facial treatment, to avoid the static friction between the probe and the hair, which may cause the hair burn.
3) It is advised to use products with higher oil to moist the skin.
4) During the operation, the RF probe must touch the skin firstly, then move the probe around and adjust the energy. The Energy should be adjusted slowly from low to high level until the customer feels comfortable.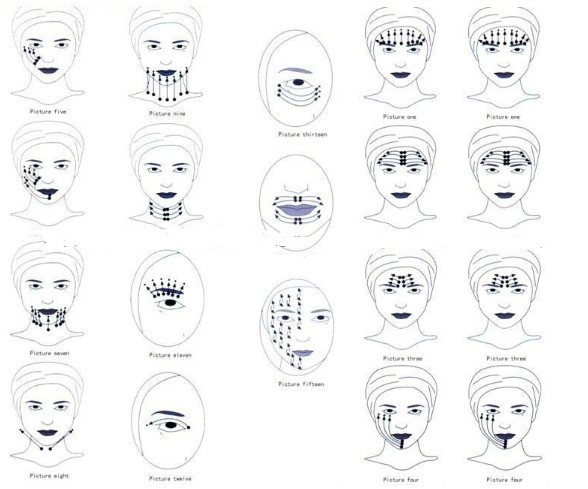 Attention:
1) The headpiece can not leave the customer's skin, and can not stay in the same position. It must be moved around on the face during the whole operation process.
2) The headpiece must touch the face totally, not only small part of it keeps working.
3) For the eye, the operation way is advised to make circles.
Notice: The operation time is decided by professional beautician according to the different skin type of the customer.
5. Specification
Voltage: 220/110V
Frequency: 50/60Hz
Power: 110W
Energy Level: 9 Levels
Package: 41x27x19cm
NW: 0.6KGS